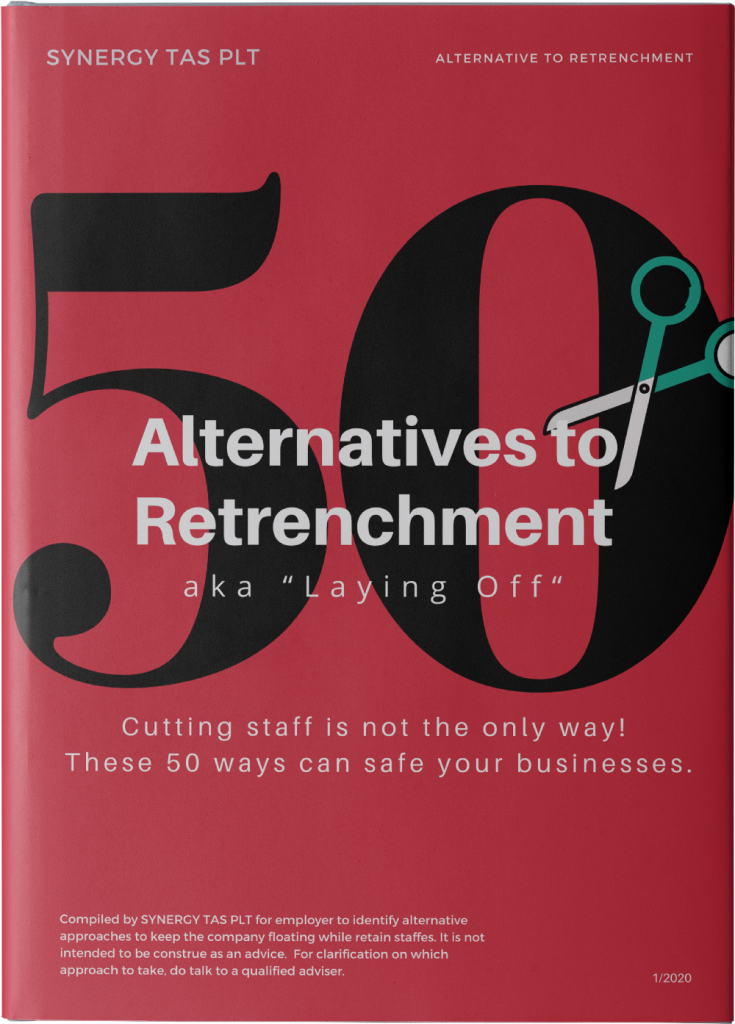 Ebook : 50 Alternatives to Retrenchment
No one can accurately predict how long this global recession will last. One thing we are certain is company's cashflow is drying up. Income is not coming in. Paying salary is now the largest burden.
If the objective is to keep the company alive long enough to sail through this tsunami of recession. Ensure company has sufficient bullet to survive and recover post crisis. Layoff staff may not be the right choice.